Laser Skin Tightening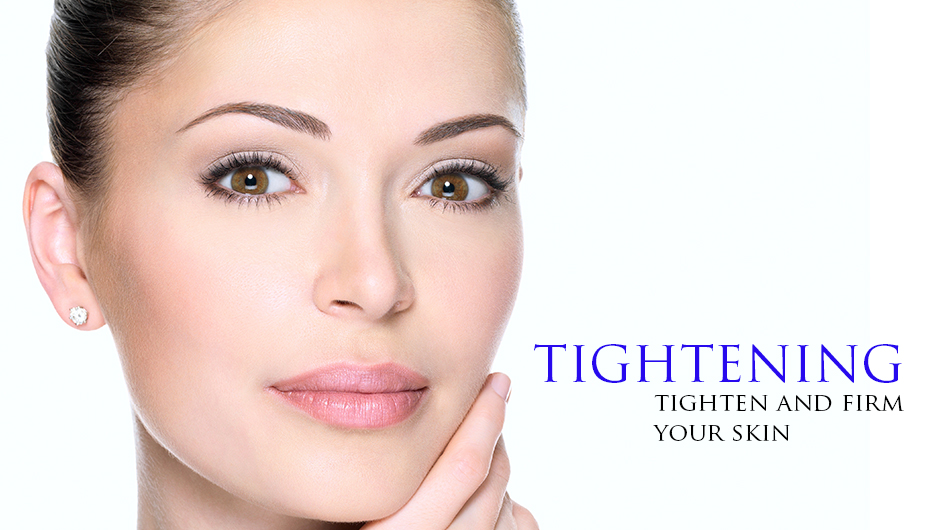 Laser Skin Tightening lets you say goodbye to sagging skin. When anti-aging creams are not enough and surgery is too much, laser skin tightening may be just what you need to turn back the clock on lax and sagging skin. New advances in light energy have led to the development of a non-invasive treatment for skin laxity known as SkinTyte. A SkinTyte laser skin tightening treatment is a comfortable, effective and affordable way to firm, tighten, and lift your skin to give you a more youthful appearance.

What can SkinTyte Laser Skin Tightening do?
Improve skin texture and smoothness
Plump the skin
Reduce and soften fine lines and wrinkles around the lips, mouth and eyes
Increase jawline definition, improve jowls
Create a more youthful looking face, neck and upper chest
Improve skin laxity on the abdomen, thighs, arms, knees and buttocks
Reduce the appearance of cellulite and stretch marks
Rejuvenate by stimulating increased collagen production in the upper, middle, and deep dermis of your skin
What is SkinTyte Laser Skin Tightening?
The SkinTyte laser skin tightening treatment is based on the scientific principal of selective thermolysis and utilizes Sciton's BBL pulsed light technology to deeply heat your skin while cooling and protecting the entire treated surface. SkinTyte can be provided quickly and comfortably with no downtime. The end result is a more youthful appearance.

Before and After Photos
Click here to see Before and After photos
Mechanism of Action
SkinTyte utilizes infrared energy to deeply heat soft tissue while protecting the entire treated area with sapphire contact cooling. Targeted heating causes soft tissue coagulation and collagen contraction. This process initiates the body's natural healing process, resulting in a firmer, more youthful skin appearance. The full effect of skin firming treatments can be seen over several subsequent months.
What is the laser skin tightening treatment like?
The SkinTyte light energy is delivered in a sequence of rapid, gentle pulses. A series of pulses will be repeated over the treatment area to ensure best results. While the face and neck can typically be treated within 30 minutes, actual time will depend on the area treated.
What should I expect after treatment?
You may experience some mild redness in the treated area immediately after and this should return to normal within minutes. Since the SkinTyte procedure is non-invasive there is no downtime so you can resume regular activities immediately following treatment. You can also apply sunscreen and makeup after each session.
What results should I expect from laser skin tightening?
The SkinTyte procedure is not a substitute for a face-lift and results may vary from patient to patient. The SkinTyte procedure is recommended for patients who desire moderate, noticeable skin improvement without having to undergo surgery. Full results often take up to four months as the collagen foundation of your skin is rebuilt and strengthened.
What areas can be treated with laser skin tightening?
SkinTyte treatments are safe for all skin types and can be performed on any area of the body where an improvement in your skin firmness is desired. Popular areas include the face, neck, abdomen, knees, thighs, buttocks and arms. We will be happy to consult with you regarding treatment options that are best for you.
How many treatments will I need?
A series of 3-6 treatments spaced 3 weeks apart is typical of most patients. We will work with you to personalize a treatment plan based on the level of improvement you desire. We may recommend a combination of SkinTyte with other popular aesthetic procedures to further personalize your treatment.
What aftercare do I need?
No special skincare regimen is required following treatment. However, you should always protect your skin from direct sun exposure and use an appropriate sunscreen with a minimum of an SPF 30. We will also recommend an at home skincare regimen to compliment you treatment.
Learn More About Laser Skin Tightening at Allure MD Spa in Morganville, Marlboro Township, Monmouth County, Central NJ by calling 732-851-7005
Click here for more information