Vanquish Fat Reduction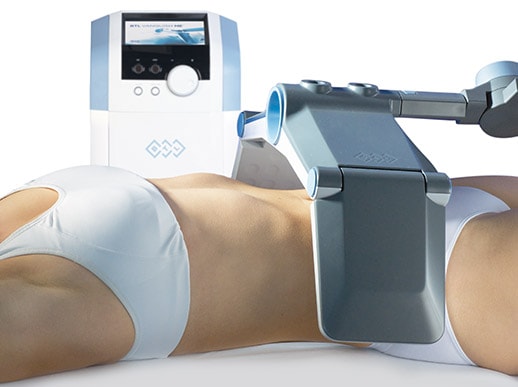 A Body Contouring Breakthrough Never Imagined Possible!


What if you could reduce the fat on your entire abdomen and love handles at the same time?
What if this could be done with no incision, cutting or invasive procedures?
What if this would be painless? Really
What if 59 percent of your belly fat was destroyed while you experienced a warming affect on the skin?
What if you could lose 1-5 inches off your waist in just 4 weekly, 45 minute sessions?
The search for effective, painless, noninvasive and permanent fat reduction has just come a step closer to reality with the introduction of the Vanquish Fat Reduction device! One of the many Holy Grails sought in the aesthetic industry is a device that meets these exact criteria – a method of fat reduction that is permanent, noninvasive, painless and effective.
Vanquish Fat Reduction is a fat destruction "Game Changer"
The Vanquish Fat Reduction treatment is non-invasive, in fact it does not even touch your skin. It requires four sessions spaced a week apart, where you lie underneath an apparatus with adjustable panels positioned around the areas of the body to be treated. Vanquish Fat Reduction at Allure MD Spa in Morganville / Marlboro Township in Monmouth County Central New Jersey sheds fat like no other! Contact us at 732-851-7005 to learn more.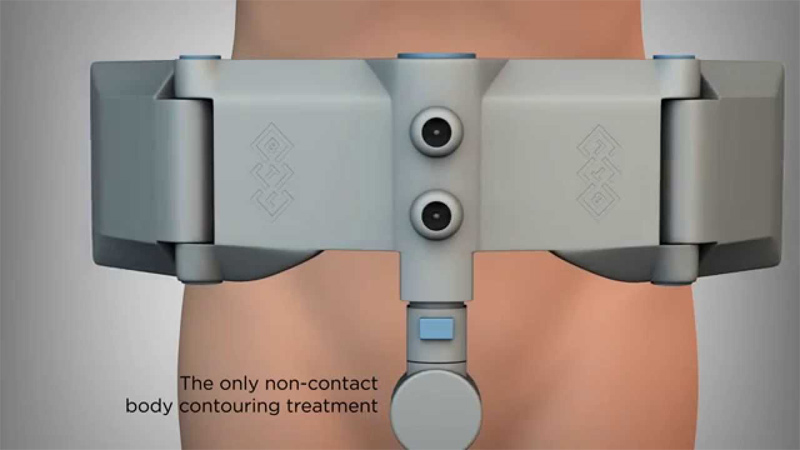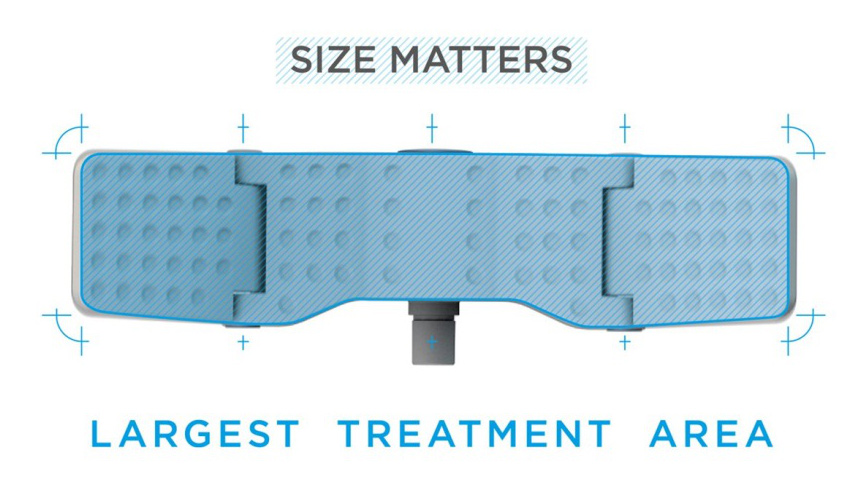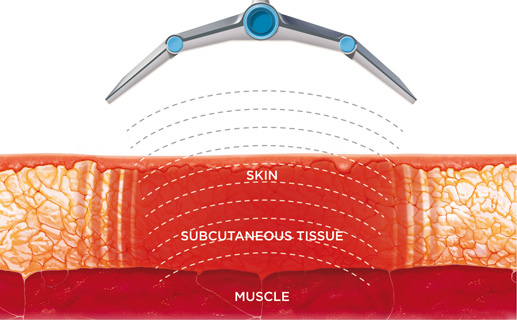 Permanent Fat Loss
Lose unwanted inches permanently with the newest technology of VANQUISH. This procedure is non-invasive, with no downtime, anesthesia or needles. For those who want results, but don't want to undergo the risks and downtime of a surgical procedure such as liposuction, VANQUISH can help.
This pain-free procedure is ergonomically designed with safety in mind with results seen within weeks, not months. VANQUISH treats those trouble spots such as abdomen, flanks, back, arms, and saddlebags, and is able to target the inner and outer thighs simultaneously through its FlexLeg attachment.
If you have looked into other body contouring treatments, but found them to be too invasive or expensive, this is the solution! With the advances in body contouring technology, it is now easier than ever to achieve the body you dream of.
Before & After Photos
Click here to see Before and After photos
FlexLeg Attachment for Treatment of Inner and Outer Thighs
BTL Vanquish Flex applicator offers the new dimension of treatment comfort and flexibility. Both Inner and Outer thighs can be treated at the same time.
The noninvasive thigh slimming technology creates an electromagnetic field with energy flow control to safely target and destroy fat cells, bringing about a reduction in entire upper leg circumference, including the stubborn fat deposits of the outer thigh known as saddlebags. Vanquish Flex uses a 2-panel system without touching the patient directly for a safe and comfortable treatment. Full results are achieved in 4 to 6 weeks spaced about one week apart with continuous improvements seen over the next month or so.
In a recent clinical evaluation to assess the safety and efficacy of BTL Vanquish Flex applicator therapy as a noninvasive method for reducing thigh circumference, 40 subjects showed a statistically significant reduction in thigh circumference of 2.425 cm or nearly one inch after four treatments. The subjects reported no pain, discomfort or adverse effects associated with treatment. Based on these findings, European investigators concluded that BTL Vanquish Flex applicator therapy is safe, painless, and effective in reducing thigh circumference.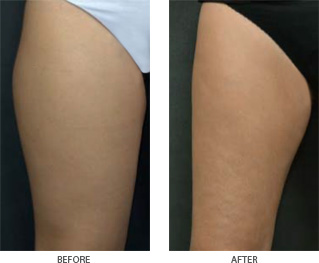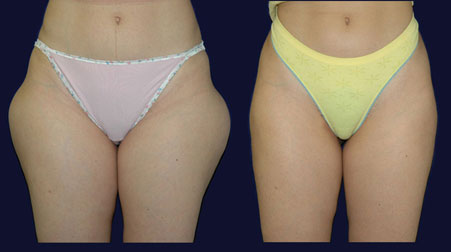 Vanquish Fat Reduction with Zimmer Z Wave Technology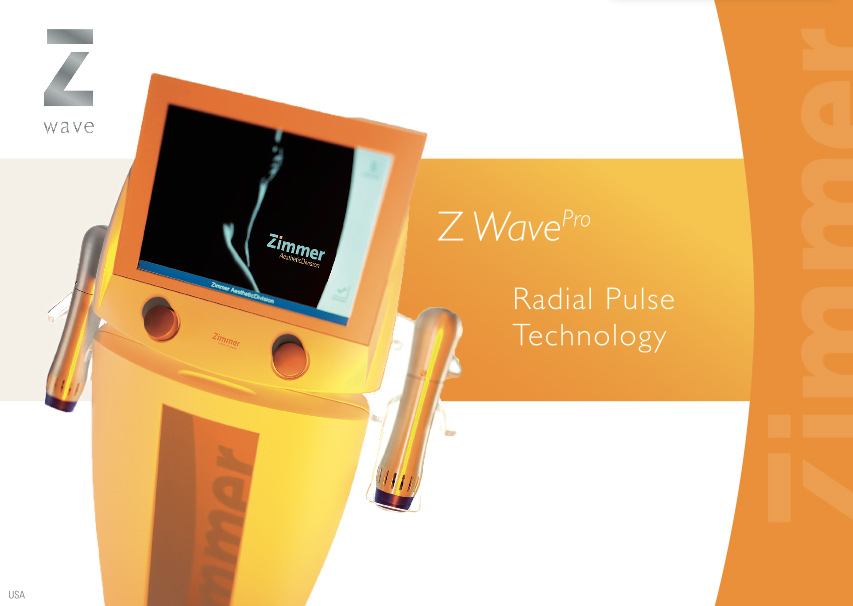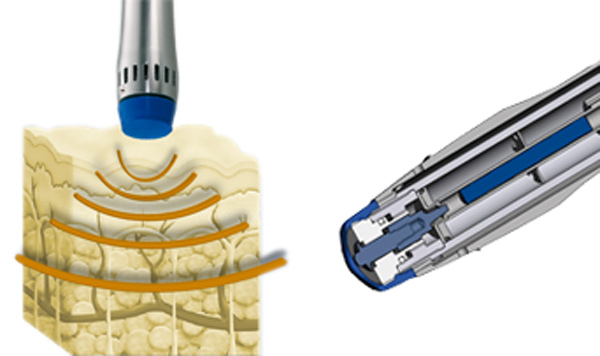 In addition to offering the latest technology for non-invasive fat reduction, Allure MD Spa and Wellness Center is one of the first facilities in USA to provide German-made Zimmer Z-Wave radial pulse technology to maximize patients' fat loss.
We start by using Vanquish to heat up and destroy your fat cells. Next, we combine Radial Pulse Therapy with the Zimmer Z-Wave to increase your fat loss! In a clinical study we were able to demonstrate a 64% increase in circumferential reduction with the combined Vanquish / Z-Wave treatment over Vanquish alone! We are excited to offer this latest technological advancement in fat reduction. Why not compliment your active lifestyle with Vanquish Fat Reduction, a procedure that provides the results of Liposuction without the knives, scars, needles, or suction hoses?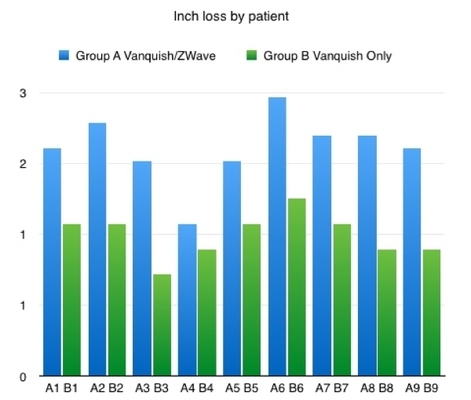 Lose more fat with Vanquish and Z wave technology!
FAQs
What is Vanquish?
Vanquish is a state-of-the-art, non-invasive, non-contact Radiofrequency (RF) device designed to eliminate up to 59% of excess mid-section fat when diet and exercise have failed. For those who want results but don't want to undergo the risks and downtime of a surgical procedure such as liposuction, Vanquish can help you conquer the core.
How does the Vanquish device work?
The Vanquish device, FDA-approved for deep tissue heating, is an arch that extends across the target area without touching the patient. During the session, the patient lies comfortably on a table while the device delivers controlled RF thermal energy to the area, heating the skin to 101 degrees and the underlying fat to 120 degrees, destroying the fat cells. Over the next several weeks, the lymphatic system eliminates the dead fat cells, naturally flushing away excess fat.
What areas of my body can be treated with Vanquish?
Vanquish treats the largest area at one time of any device currently available. Whittle your waist and eliminate the love handles at one time. You can also reduce the muffin top area of the back and hips, upper back fat, and the outer thighs. The Vanquish quickly and affordably improves problem areas that just don't respond to a healthy diet and exercise.
Will I feel any pain during treatment? Are there any side effects after treatment?
Vanquish is painless, described by patients as being warm like a heating pad. Because the device does not touch the skin, the only side effects may be skin that feels warm and slightly tender, with minor swelling and redness that normally disappear within a few hours.
How many treatments will I need to achieve my desired results? How long do they take?
Because Vanquish delivers continuous energy evenly to a large area at one time, sessions are significantly shorter and fewer treatments are needed than other fat-reducing treatments. For optimal results, the recommended number of treatments is 4-6 sessions, one per week for 4-6 weeks.
How do I prepare for a treatment session? Is there any downtime after treatment?
No special prep is needed. The non-surgical treatment requires no anesthesia and no recovery period. You're free to return to your usual routine as soon as the session is finished. To enhance results, patients are encouraged to be well hydrated the day of and day after treatment and to enjoy a walk or other light exercise.
How fast will I see results? How long do they last?
Many patients report seeing results after the first session, with the full effect being seen within two weeks after the final session. Vanquish kills the entire fat cell, not just the fat inside the cell, making results successful long-term. Long-lasting results are sustainable with a healthy lifestyle.
Who can benefit from the Vanquish?
Vanquish treatments are safe for all healthy patients who want to take control of their core and improve the problem areas when exercise and diet have failed. This is an option for those who desire aesthetic improvement without the cost and recovery time of surgery. Vanquish is not appropriate for patients who have metal implants, are pregnant or nursing, or have certain other medical conditions – give your medical provider your complete medical history to ensure the Vanquish treatment is safe for you.
Why choose Vanquish over other non-invasive systems?
In the May/June 2013 issue of The Aesthetic Guide, executive editor Jeffrey Frentzen said, "While a lot of energy-based systems make the non-invasive claim, with the release of its new Vanquish ™ device, BTL Aesthetics (Boston, Mass.) has succeeded in creating a truly painless, effective fat reduction device. Boasting the largest treatment area in the industry, the Vanquish uses newly developed Selective RF ™ energy technology to address fat reduction in these non-invasive treatments."
Call our office to schedule a consultation to discuss how Vanquish can help you achieve your goals.

Learn More About Vanquish Fat Reduction at Allure MD Spa in Morganville, Marlboro Township, Monmouth County, Central NJ by calling 732-851-7005
Click here for more information